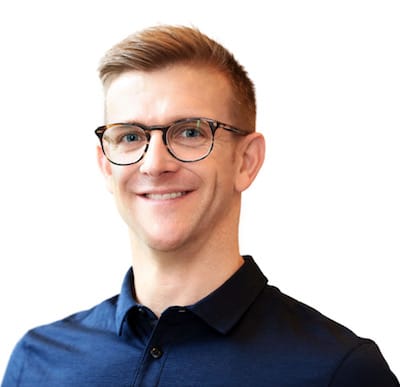 Mike Thomson
Mike has a Bachelors degree in Kinesiology and is a Certified Strength and Conditioning Specialist. He is a Level I Coach with USA Triathlon and USA Track & Field. Mike has also taken an interest in other elements of fitness and is a Poliquin Level 1 Biosignature Practitioner.
In 2005, Mike moved to Chicago to pursue his passion in coaching. After spending a year working as a personal trainer at a corporate gym, Mike branched out after finding his niche with endurance athletes. Over the past 8 years, he has worked predominantly with runners, triathletes, fitness competitors, and highly motivated, goal-oriented general fitness clients. At the end of 2010, Mike took another step toward his own goals and started Fast & Fit Coaching. Mike's passion lies in designing comprehensive programs – strength, endurance, and nutrition – for his athletes.
Mike is a collegiate soccer player (Michigan State University) turned endurance athlete. Missing the competitive environment of collegiate athletics led him to endurance sports once he had settled in Chicago. Mike now has over 10 marathons and several triathlons, ranging in distance from sprint to Ironman, under his belt. Highlights include the Boston Marathon in 2008 and 2010, a sub-11 hour finish in his first Ironman at Ironman Cozumel 2010, and competing on Team USA in the 2012 Age Group World Triathlon Championships in New Zealand. His most recent accomplishment is a 2:51 finish at the 2013 Chicago Marathon.